Alimony Reform in Florida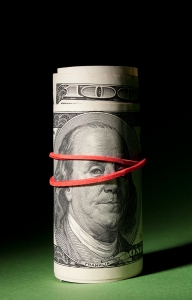 There has been much discussion in Florida regarding alimony reform, but it has not arrived just yet.
In order to understand the future of alimony, you have to be familiar with the current laws in Florida regarding alimony. Alimony is governed by Florida Statute 61.08. The initial step for a judge in deciding whether to award alimony or not is to first determine the need of one party versus the ability of the other party to meet that need.
Once that bridge has been crossed, the court will then decide on what type of alimony is appropriate under the specific facts of the case.
The award of alimony has become a bit more objective in recent years, since the length of a marriage is critical to the type and nature of an award of alimony.
Florida defines a short term marriage as any marriage under 7 years in duration. A long term marriage is a marriage over 17 years in duration. Anything in between is a moderate term marriage.
Why is the length of the marriage important? Simply because there are certain presumptions in favor of a particular type of alimony, based upon the duration of the marriage. For example, there is a presumption in favor of permanent alimony when you have a long term marriage.
In circumstances when permanent alimony may not be appropriate, durational alimony may be awarded by the court. Durational alimony may not exceed the number of years that the parties were married.
In short term marriages, bridge-the-gap or rehabilitative alimony may be more appropriate.
Bridge the gap alimony may not exceed a period of 2 years duration.
Recent efforts to modify the existing alimony laws in Florida did not come to pass during the most recent legislative session in 2012. To get an idea where Florida is heading, review of the House Bill which was proposed, but which failed, will shed some light on this matter.
House Bill 549 attempted to do away with permanent alimony, and changed the category to "long term alimony." Additionally, the amount of any alimony award was capped out at 20% of the payor's net monthly income, which was averaged out over the past three (3) years.
A long term marriage, under the proposal, involves a marriage over 20 years, rather than the existing 17 year marriage. In considering an award of durational alimony, the award cannot exceed 50% of the number of years the parties were married.
Although this bill did not pass, it should give you an idea of the future direction of alimony in the state of Florida.
Client Reviews
Get in Touch
1

Free Consultation

2

40 Years of Experience

3

Speak Directly to an Attorney
Fill out the contact form or call us at
(954) 229-1660
to schedule your free consultation.