Child Support Is a Serious Business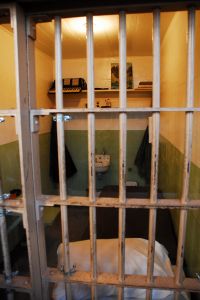 Paying child support in a timely fashion is important; not only is it important to the well being of your children, it is also important to your continuing freedom.
Although the Florida Constitution prohibits one from being imprisoned for a debt, the constitution will not protect you from being imprisoned as a result of non payment of your child support.
Although the Florida Constitution does provide safeguards for unlawful imprisonmement, if it is determined that the refusal to pay is willful, you most likely will be incarcerated for a period of time until something towards the child support arrears has been paid.
The local and national news is full of stories that deal with amnesty programs and other plans which are designed for and to encourage delinquent obligors to come forward with their child support payments.
However, these programs should not be considered as weakness or being lax on the part of the state enforcement divisions for the collection of child support. For example, Waynesboro, N.C. man was recently "brought down" by police tasers as he attempted to flee from police on a felony warrant for non-payment of child support. He is currently being held with no bond.
Some people will employ any means possible to avoid their child support obligations. Outside of Atlanta, a former government employee had his paychecks altered in order to avoid showing an increase in his income, which would ultimately lead to paying a smaller amount of child support.
This indiscretion on his part has ultimately landed him with a felony indictment for forgery, a first degree felony. Read the complete story about Freddie Ashmon, Jr.
The easiest way to not run afoul with the law is to pay your child support.
Client Reviews
Get in Touch
1

Free Consultation

2

40 Years of Experience

3

Speak Directly to an Attorney
Fill out the contact form or call us at
(954) 229-1660
to schedule your free consultation.