Child Support Payments From Jail!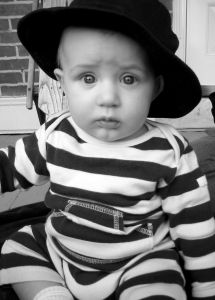 Florida has a very strong policy in favor of support for minor children. Even when a parent has no actual income, the courts do not hesitate to impute income to that parent.
Section 61.30(2)(b) governs the imputation of income for purposes of child support: "Income on a monthly basis shall be imputed to an unemployed or underemployed parent when such employment or underemployment is found by the court to be voluntary on that parent's part, absent a finding of fact by the court of physical or mental incapacity or other circumstances over which the parent has no control. In the event of such voluntary unemployment or underemployment, the employment potential and probable earnings level of the parent shall be determined based upon his or her recent work history, occupational qualifications, and prevailing earnings level in the community……."
In the case of McCall v. Martin, 34 So.3d 121 (4DCA 2010), the father was on his way to prison for domestic battery against his wife. The trial court would not establish any child support obligation since the husband would have no income in prison. On appeal, the decision was reversed.
The appellate court stated that a child's best interest is certainly not served by refusing to set an initial amount of support based on imputed income for a parent about to be imprisoned.
The appellate court further stated that income shouild be imputed to the father so that arrearages can accumulate until he is able to earn an income. When his release occurs, the court should establish a payment plan to reduce arrearages according to his earning ability, setting a payment plan.
The Florida Supreme Court has also previously addressed this issue. The court has stated that "an incarcerated parent may not automatically have his or her child support payments obligations modified solely on a reduction of income resulting from incarceration. Dep't of Revenue v. Jackson, 846 So.2d 486, 494 (Fla. 2003).
The highest court in Florida went on to states "If trial courts were permitted to suspend an incarcerated parent's obligation to pay child support, the supported child would never receive the benefit of the support payments to which the child was entitled. Therefore, the child's best interests are certainly best served when courts do not modify an obligor parent's child support payments simply because of the parent's incarceration."
For further understanding of this concept, one should also read the decision of Mascola v. Lusskin, 727 So.2d 328, 333 (Fla. 4th DCA 1999). In this particular case, the payor parent attempted to kill the child's mother, and off to prison he went. The court stated that "although his incarceration may relieve him from the use of contempt to coerce payment, that is no cause to reduce the amount of support where the failure to ay results from the payor's voluntary conduct."
Child support is clearly an entitlement for a child, and that entitlement is well protected by our courts.
Client Reviews
Get in Touch
1

Free Consultation

2

40 Years of Experience

3

Speak Directly to an Attorney
Fill out the contact form or call us at
(954) 229-1660
to schedule your free consultation.