Collecting Child Support Is Not Always a Simple Matter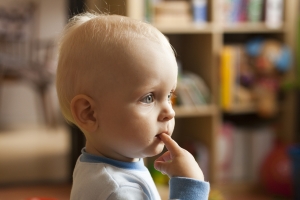 The payment and collection of child support in Florida as well as around the country is not always an easy process. Its surprising to see all the stories in the media today, which deal with individuals in the "public eye" who are not paying their child support.
For example, the gold medal champion, Gabby Douglas, made a recent announcement at the Olympics, that her father was a "deadbeat dad",who neglected his responsibilities. This story was recently reported in the New York Post.
This is just one of the many stories I have come across this week, all of which deal with either celebrities or prominent sports figures who, for one reason or another, seem intent on neglecting their most important resources…their children.
Former NFL star Warren Sapp reportedly filed bankruptcy recently, where it was disclosed by Mail Online that he owed substantial child support to four different women.
We are all familiar with the Michael Jackson story, but are not as familiar with all of the collateral stories, until now. Randy Jackson is embroiled in litigation with his family over the Michael Jackson estate. It may not be a coincident that he allegedly owes over $500,000.00 in back child support.
These figures obviously represent the accumulation of child support arrears, over an extended period of time. If you are the recipient of child support, the lesson to be learned here is to act fast. Don't sit back waiting for a miracle……be proactive, and "nip the problem in the bud" before it becomes an impossible situation to ever rectify.
As an attorney with an active divorce practice in Boca Raton, Florida, and all surrounding areas, including Delray Beach, Boynton Beach, and Fort Lauderdale, with over thirty years of experience, I can implement a strategy for collecting child support payments which are due and collecting child support arrears.
Don't let this problem escalate to astronomical numbers and act today!
Client Reviews
Get in Touch
1

Free Consultation

2

40 Years of Experience

3

Speak Directly to an Attorney
Fill out the contact form or call us at
(954) 229-1660
to schedule your free consultation.