Custody Litigation Should Become Extinct in Florida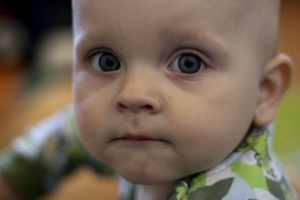 Child custody issues, or extensive litigation in order to "win" the title of primary custodian should become a thing of the past. All of the reasons to litigate these issues have been abolished under Florida law.
Instead, Florida has adopted what is now referred to as time sharing with minor children, which is established under the provisions of a parenting plan. The requirements for a parenting plan are found in Florida Statute 61.13.
Furthermore, the trend today is approximating an equal time sharing arrangement whenever possible. Each case would be decided on its own merits, but if it is geographically feasible based upon the distance between the parents home, and consideration of other statutory factors as found in Florida Statute 61.13, the most likely outcome will be a 50-50 split.
The best interests of the child will always be the guiding principal in consideration of the court approving a parenting plan. The plan, at a minimum, must establish how the daily tasks associated with the upbringing of the child are to be apportioned; the times each parent is to have with the child; who is to be responsible for the health insurance for the child; and which parent's address is to be utilized for school purposes.
A parenting plan can be as detailed as the parties require, or it can simply cover the minimum requirements under Florida law.
Client Reviews
Get in Touch
1

Free Consultation

2

40 Years of Experience

3

Speak Directly to an Attorney
Fill out the contact form or call us at
(954) 229-1660
to schedule your free consultation.