Do Grandparents Have Rights?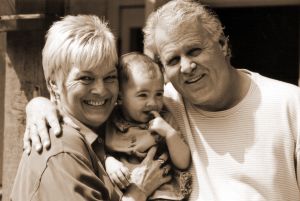 Under Florida law, the rights of grandparents are extremely limited. In fact, recent cases have indicated that grandparents do not have the right to visit with their grandchildren over the objection of the child's parents. Any law to the contrary has been declared unconstitutional.
In 2004, the Supreme Court of Florida made it very clear that any law which afforded grandparents the right to visit with their grandchildren was unconstitutional. A full explanation of their analysis can be found in the case of Sullivan v. Sapp, 866 So.2d 28 (Fla. 2004).
The Supreme Court has consistently stated that based upon the privacy provision of the Florida Constitution, the state may not intrude upon the parents' fundamental right to raise their children except in cases where the child is threatened with harm.
Prior to this decision, the Supreme Court also dealt with grandparent visitation rights in the case of Von Eiff v. Azicri, 720 So.2d 510 (Fla. 1998). The court stated "neither the legislature nor the courts may properly intervene in parental decision making absent significant harm to the child threatened by or resulting from those decisions."
Client Reviews
Get in Touch
1

Free Consultation

2

40 Years of Experience

3

Speak Directly to an Attorney
Fill out the contact form or call us at
(954) 229-1660
to schedule your free consultation.