How Much Alimony Is Just Too Much??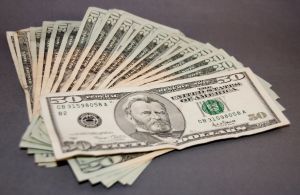 We now know that a 17 year marriage is considered a long term marriage under Florida law. A long term marriage raises the presumption of permanent alimony. The new alimony statute lists various criteria that the trial judge should consider in making the determination to award permanent alimony, but it doesn't tell us how much is to be paid.
The standard in alimony awards continues to be the needs of the recipient, balanced against the ability of the obligor to pay and meet those needs. There are thousands of cases on the books which deal with alimony. The following cases are representative of alimony awards which the court has ruled to be excessive, and can certainly be utilized and applied when considering the circumstances in your own particular case.
In Thomas v. Thomas, 418 So.2d 316 (Fla. 4th DCA 1982), the wife was awarded 58% of the husband's net income. The court ruled that this amount was excessive and reversed the award
Although there was no mention of any percentages being paid, the court in Posner v. Posner, 988 So.2d 128 (Fla. 4th DCA 2008) reversed an award when "the total support and expense awards consumed nearly all of the obligor's net monthly income."
An abuse of discretion was found in Gentile v. Gentile, 565 So.2d 820, 822 (Fla. 4th DCA 1990) when the husband was ordered to pay 79% of his income for support.
In Benenfeld v. Benenfeld, 705 So. 2d 1072 (Fla. 4th DCA 1998) an award of 80% of the husband's net income was found to be excessive.
Seventy Six (76%) percent of the husband's income was ruled to be excessive in Decker v. Decker, 660 So. 2d 1162 (Fla. 4th DCA 1995).
Dennison v. Dennison, 852 So.2d 422 (Fla. 4th DCA 2003), the court found an award of alimony, in the amount of $3,000.00, combined with an award of child support of $1,500.00, to be excessive. The husband was showing net monthly income of $5,500.00.
In the case of Sokol v. Sokol, 441 So.2d 682 (Fla. 2d DCA 1983), an award of 71% of the husband's net income was found to be an abuse of discretion.
70% of the husband's income was excessive in Kaylor v. Kaylor, 413 So.2d 870 (Fla. 2d DCA 1982).
In Casella v. Casella, 569 So.2d 848 (Fla. 4th DCA 1990), an award of 70% of the husband's net income was also found to be clearly excessive.
The ultimate question that arises from this discussion is what percentage of support, when paid, becomes excessive? There is unfortunately, no simple answer. Each individual case must be examined on its own set of facts. What may appear to be an excessive award of alimony in one case, may not necessarily be excessive in a different case. It all depends on the unique facts of each case as they come before the court.
Client Reviews
Get in Touch
1

Free Consultation

2

40 Years of Experience

3

Speak Directly to an Attorney
Fill out the contact form or call us at
(954) 229-1660
to schedule your free consultation.