Is Jewelry a Marital Asset and How Is It Valued?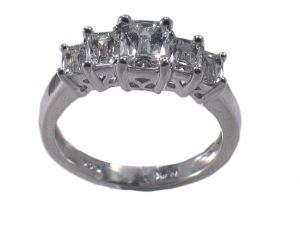 Placing a value on jewelry is a more difficult question. There is ample case law that sets forth the principle that valuations must be based upon competent evidence. Noone v. Noone, 727 So.2d 972, (Fla. 5th DCA 1998); see also Knecht v. Knecht, 629 So.2d 883 (Fla. 3d DCA 1993).
In Lassett v. Lassett, 768 So.2d 472 (Fla. 2d DCA 2000), the husband tesified that his wife's jewelry was valued at $10,000. There was no other evidence. The trial court stated that this was not competent evidence as to value. His unsupported opinion as to the value of the jewelry is not sufficient to warrant the distribution of that amount to the wife.
The only evidence the wife had as to the value of the husband's jewelry in the Noone case was that apparently he had told her it was worth $10,000 at some point in time. This was not considered competent evidence by the court. Alternatively, the husband valued his own jewelry at $1,500 on his financial affidavit, which the court deemed to be competent evidence.
Client Reviews
Get in Touch
1

Free Consultation

2

40 Years of Experience

3

Speak Directly to an Attorney
Fill out the contact form or call us at
(954) 229-1660
to schedule your free consultation.