Relocation, Relocation, Relocation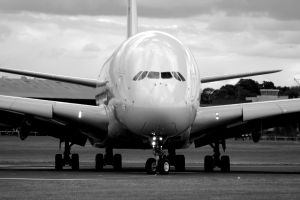 In today's economy, we see more and more people struggling to find employment. As a result, people are searching over a broader market area then they would normally be looking at, and as a result, more employment opportunities become available to individuals in other states.
This brings up the ever difficult decision a trial judge must face when a parent seeks to relocate with the minor children to another state, or to a new residence that is a substantial distance from their current residence.
Most frequently this situation will arise due to new employment opportunities that may be available to one of the parents.
Relocation of Minor Children is governed by Florida Statute 61.13001. The provisions of this statute will be applicable whenever a parent wishes to relocate from their current residence, and if the new residence is more than 50 miles from the current residence.
The consequences of not complying with the provisions of the statute could lead to some rather unpleasant consequences for the relocating parent, so it is extremely important to have a clear understanding of all of the provisions of that statute.
There are not only important factual considerations for the court to consider, but procedural ones as well. The petition that is filed, which seeks the ultimate grant of permission to relocate, must contain specific information, including the address of the proposed new residence, the new telephone number, and all the appropriate information regarding the new employment offer. There must be specific warnings to the other parent, in bold type, of the consequences they could suffer by not timely responding to the petition.
If anyone has had any prior experience with the judicial system, the have probably discovered that the judges are busy, and that it takes an extended amount of time to resolve issues that are pending before the courts.
What happens then, if an employment opportunity must be acted on promptly and access to the courts would not be swift? There is a remedy provided under the statute for this very situation.
Under Florida law, if you file a motion seeking expedited relief, for permission to relocate on a temporary basis while your petition is pending, you are entitled to a hearing on that matter within thirty (30) days of filing that request. What I do as a matter of course, is to file that motion right along with the petition, and obtain that hearing very quickly.
These types of cases require close attention to all the details, since the court is guided as to what will be in the best interests of the children. The proper presentation of the relevant evidence and documentation to support the claim for relocation can only increase the likelihood of success in these proceedings.
Client Reviews
Get in Touch
1

Free Consultation

2

40 Years of Experience

3

Speak Directly to an Attorney
Fill out the contact form or call us at
(954) 229-1660
to schedule your free consultation.